| | |
| --- | --- |
| Address: | 14 Mohamed Sultan Road #01-01 Singapore 238963 |
| Tel: | +65 62358216 |
| Operating Hours: | 6pm to 11pm Monday to Saturday (Last order 10.30pm) |
| Website: | http://fugu-fuku.com |
For the whole month of June 2015, FUKU is having a promotion, each hotpot is S$60++ instead!
Soya Bean Hot Pot S$70
Tecchiri (Clear) S$70
Miso Hot Pot S$70
Many many evenings ago, we were here at the first-ever restaurant in Asia outside Japan, that specialises in fugu.
Fugu is pufferfish. If you don't know yet, pufferfish are actually poisonous, there are more than 100 species of puffer fish and only 20 of them are edible species. The most prestigious and delicious species is the Tora-Fugu, known as Tiger Puffer Fish.
You can rest assure that all fugu has their internal organs throughly removed in Japan before they are flown to Singapore. Singapore's AVA (Agri-food and Veterinary Authority) has their set of regulations so our gourmet experience is 100% safe. Not only that, Chef Koji Tsukamoto, the one and only licensed fugu chef in Singapore has over 20 years of experience working as a fugu chef.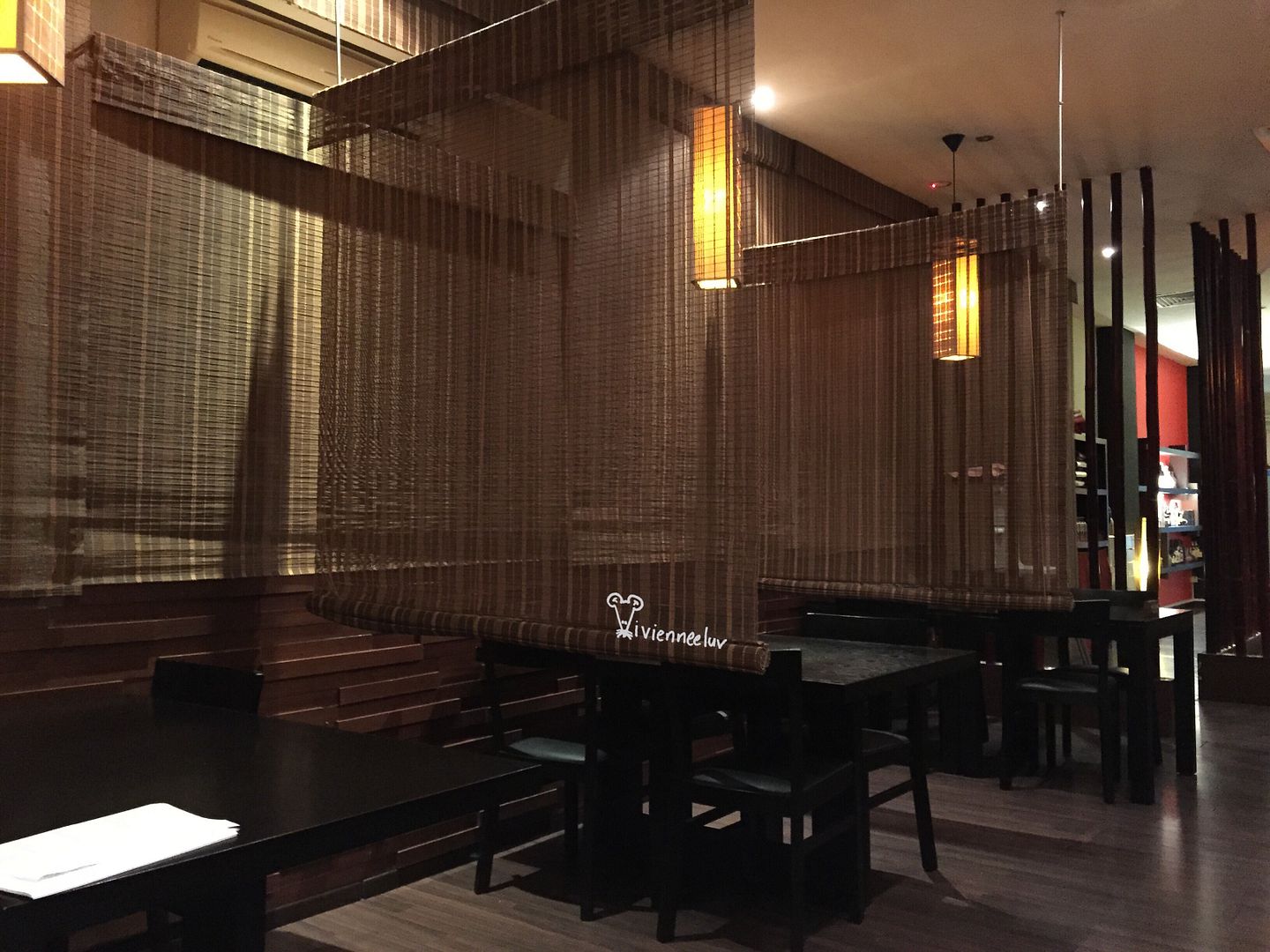 Puffer fish meat is low in fat content and provides good quality protein.
Almost all the dishes we had that day are fugu! I was surprised that fugu has many different ways of cooking.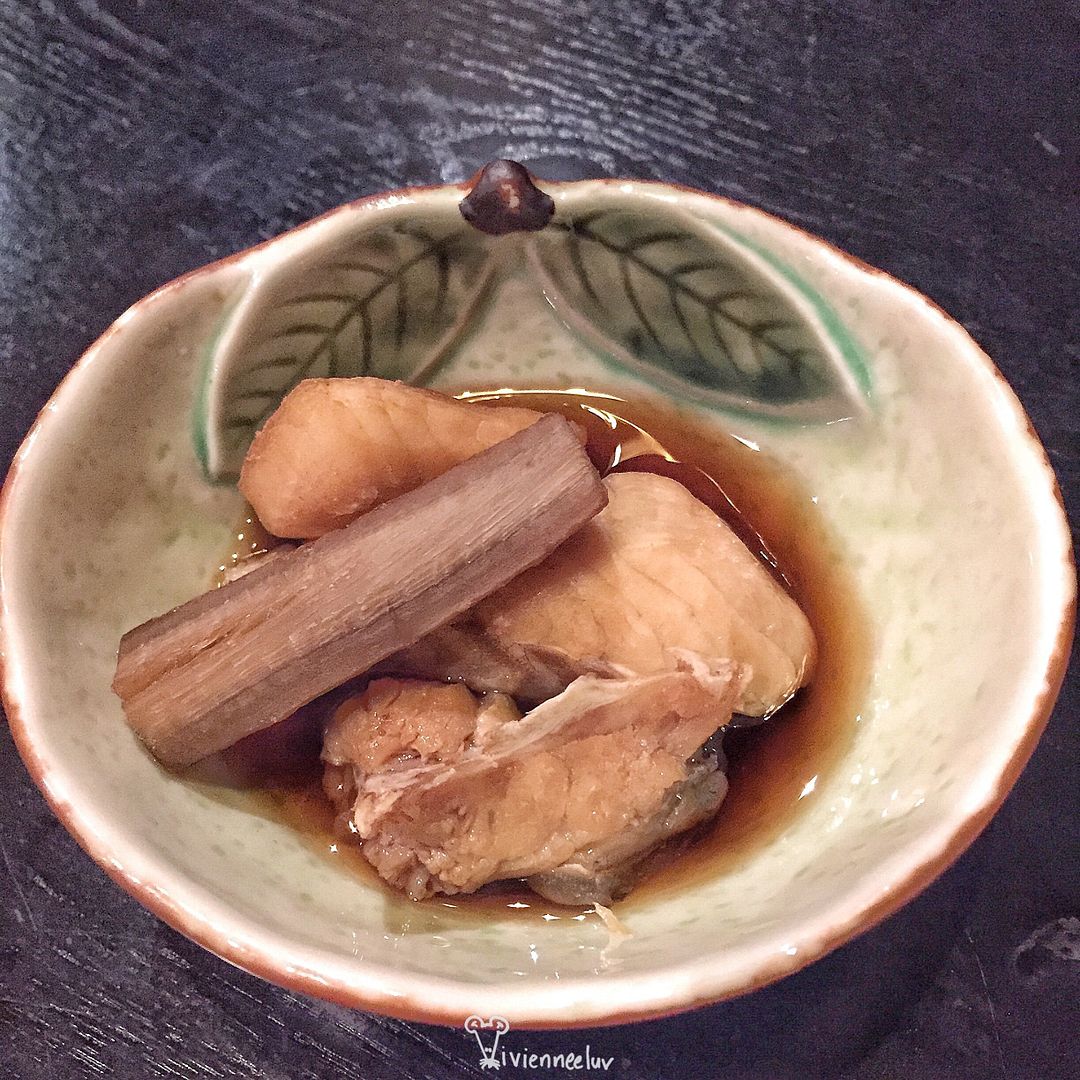 Kobachi (Fugu with simmered sauce)
Started off with the first dish, we had a taste of what fugu is like as I was very curious.
My dining companions thought it tasted like chicken, so its not too bad.
Fugu Skin
Fugu skin contains high level of collagen and it is popular among ladies for its beneficial effect on the skin complexion. I would say its slightly tougher than chuka hotate, but I would still prefer the latter compared to this.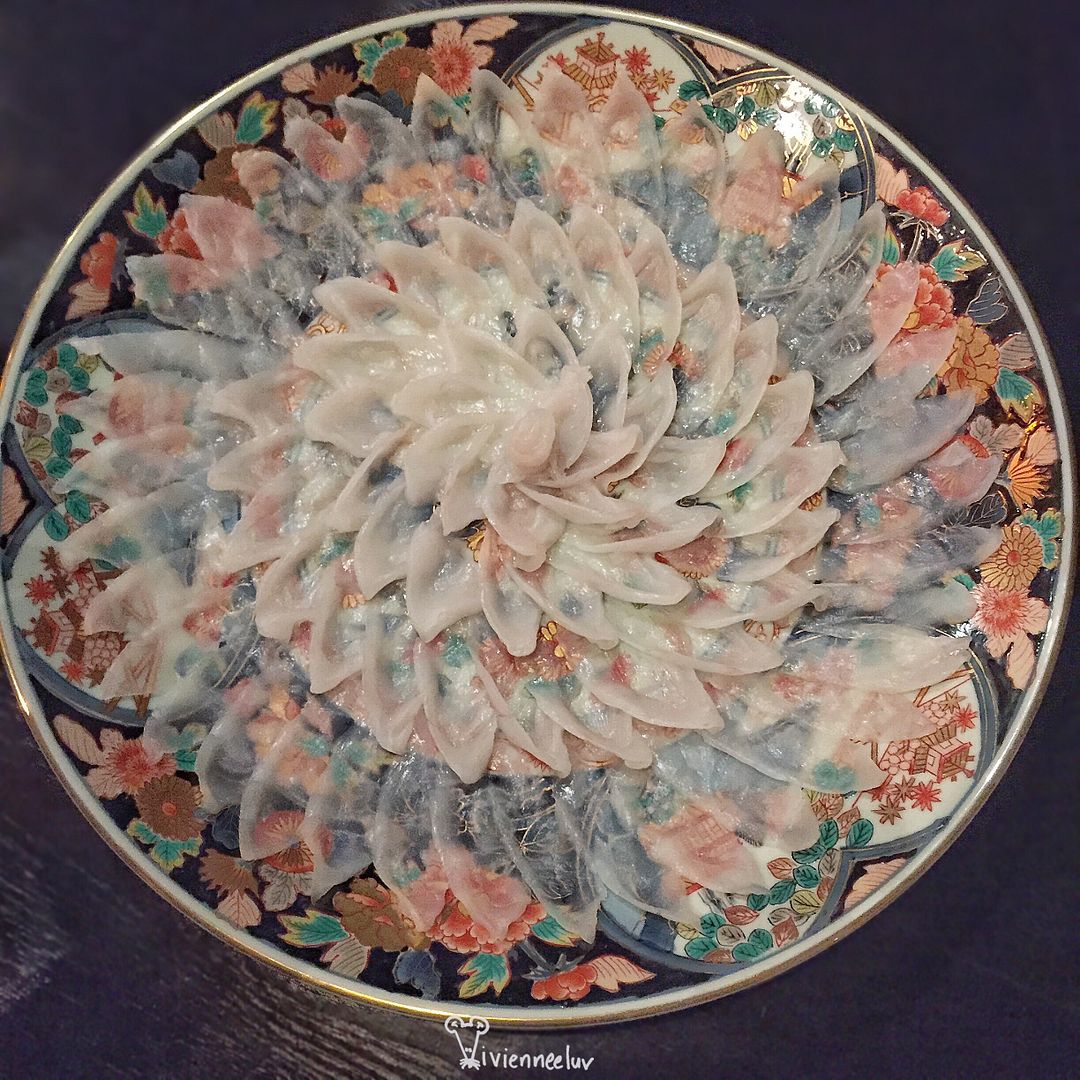 Fugu Sashimi S$580 set
The set also includes: Fugu skin, seasonal japanese cooked dish, fugu hotpot, lightly boiled fugu skin, deep fried fugu meat, grilled/steamed milt and fugu japanese style porridge.
This set requires 5-day advance booking.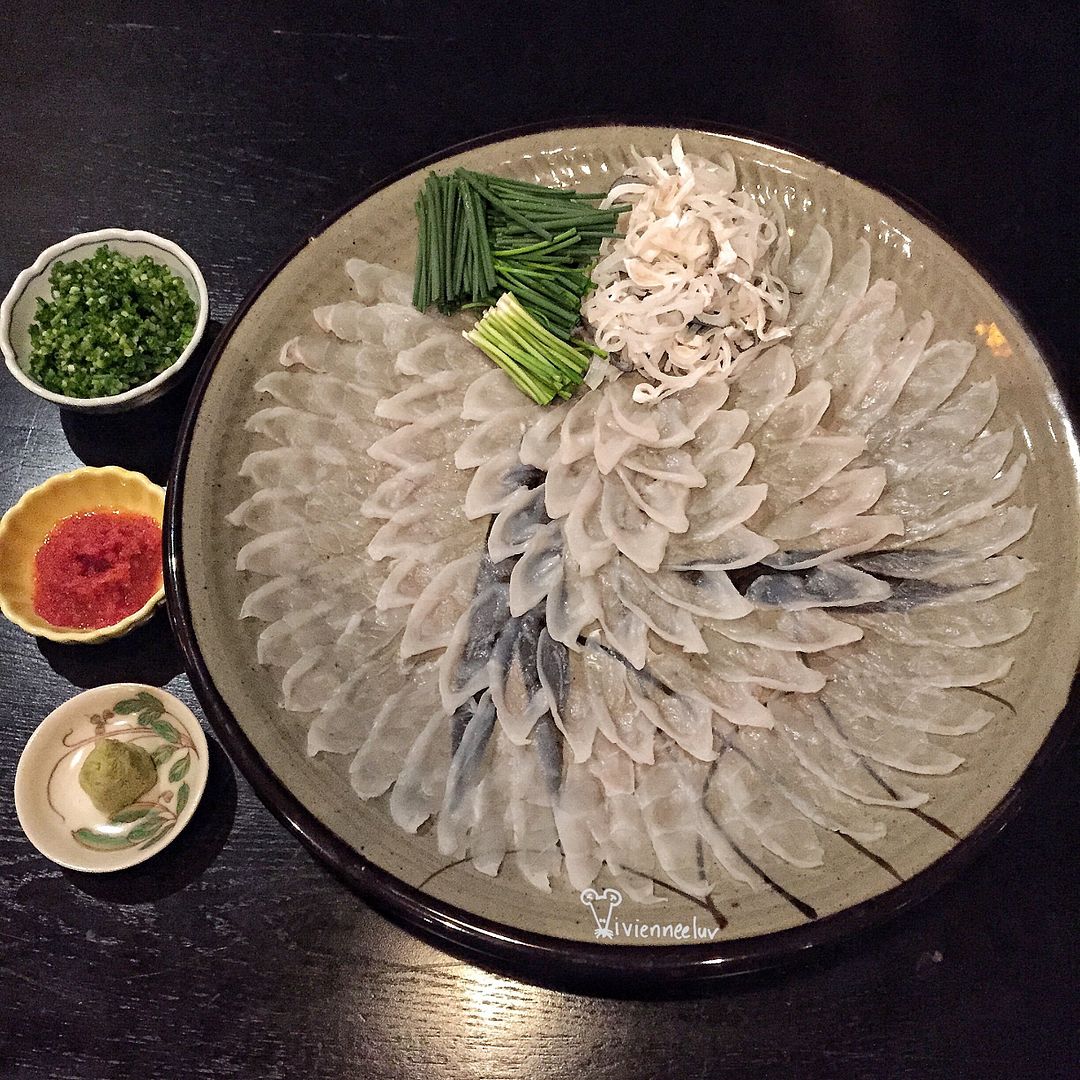 Tessa S$39
For sashimi style, fugu meat is best sliced into paper thin due to its elasticity. It is so thin that its translucent and the chef arrange the fugu sashimi in rosettes.
Its elasticity reminds me of squid, taste exactly like that. This portion is shared by the 5 of us, it was just nice, we cleaned the plate.
Initially we started off with having 1 piece at 1 go but it was not satisfying, but 3 is the maximum to eat at 1 go due to the elasticity. Jaw muscle training!
We were served ponzu and soya sauce. I personally like the ponzu sauce, dip a little and it goes really well with the sashimi.
Fugu Sushi S$9/3 pieces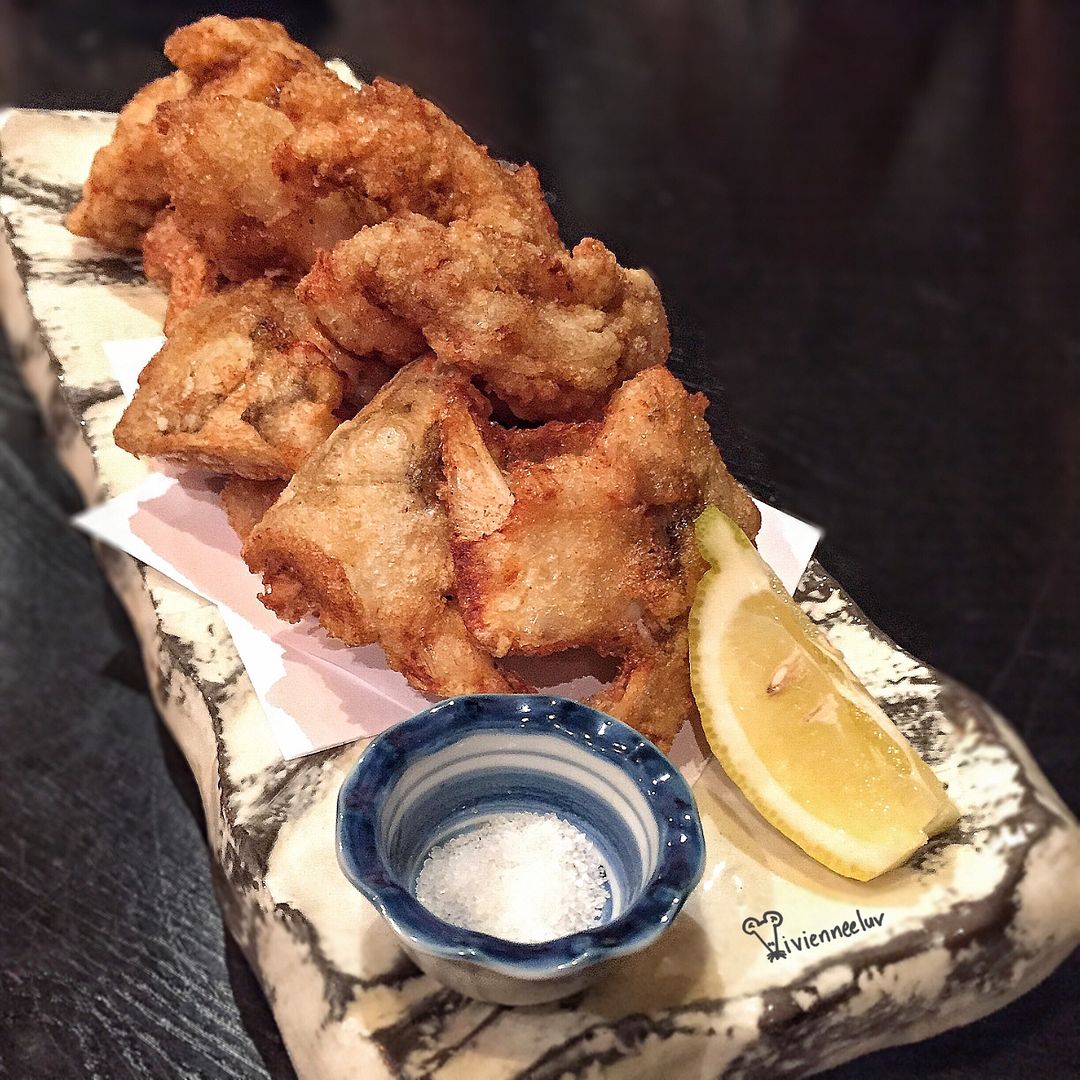 Fugu Karaage S$19
I thought this was the best dish, I can never live without fried food yea?
Its like fried chicken karaage, I had so many of these that night.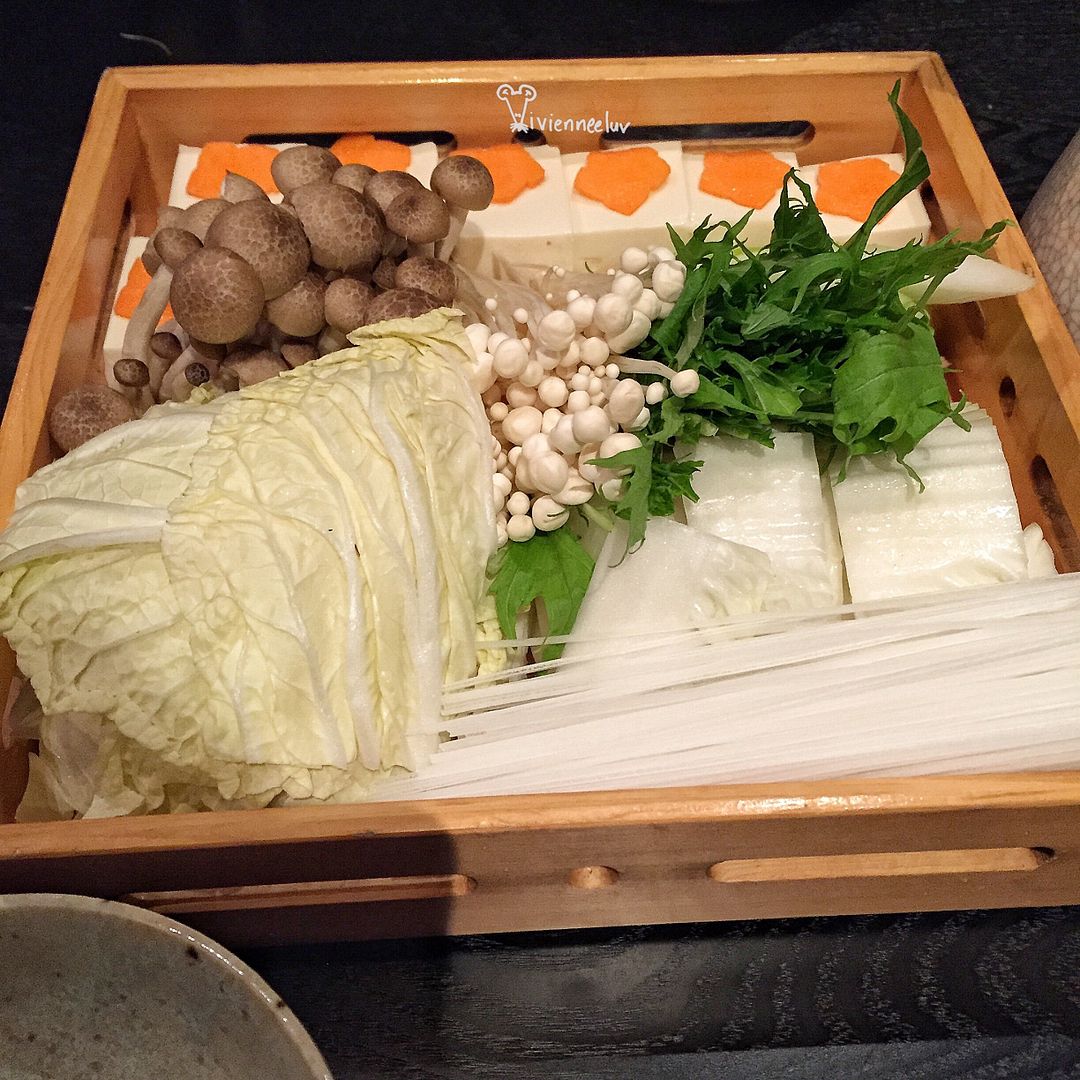 From the 1st picture of this post, every hot pot is served together with this set of vegetables.
We tried Tecchiri (clear soup), it was a little too bland for my liking.
We being Singaporeans preferred something more flavourful.
FUKU recently launched 2 new soup bases which is the Soya Bean and Red Miso.
The soya bean broth is creamier and thicker compared to Tecchiri, and its full of collagen!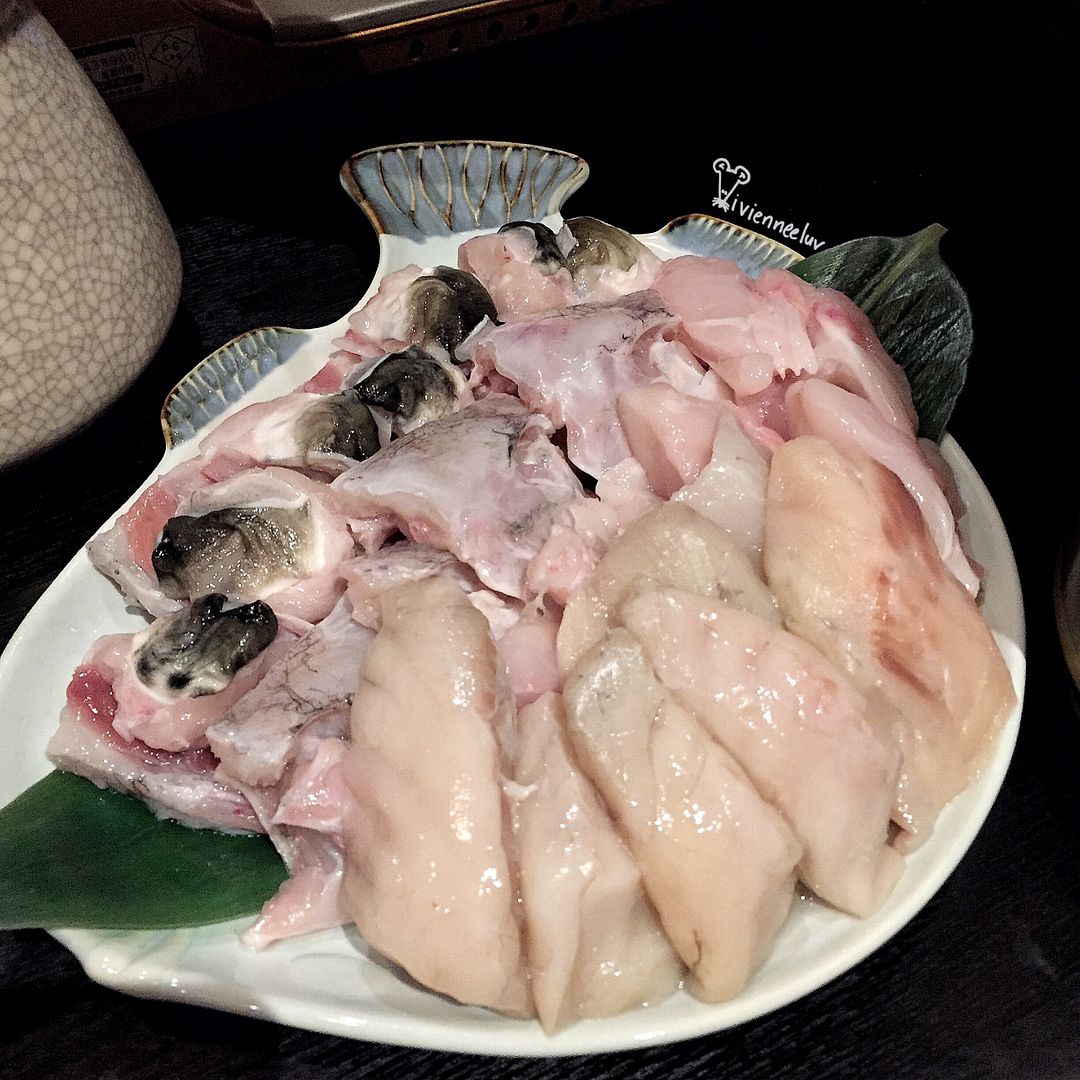 Fugu
This is the fugu that goes into the hotpot.
Shabu Shabu S$69
Specially imported A5 beef from Miyazaki, that melts in your mouth, I swear!
FUKU chose A5 beef due to its high quality and tenderness.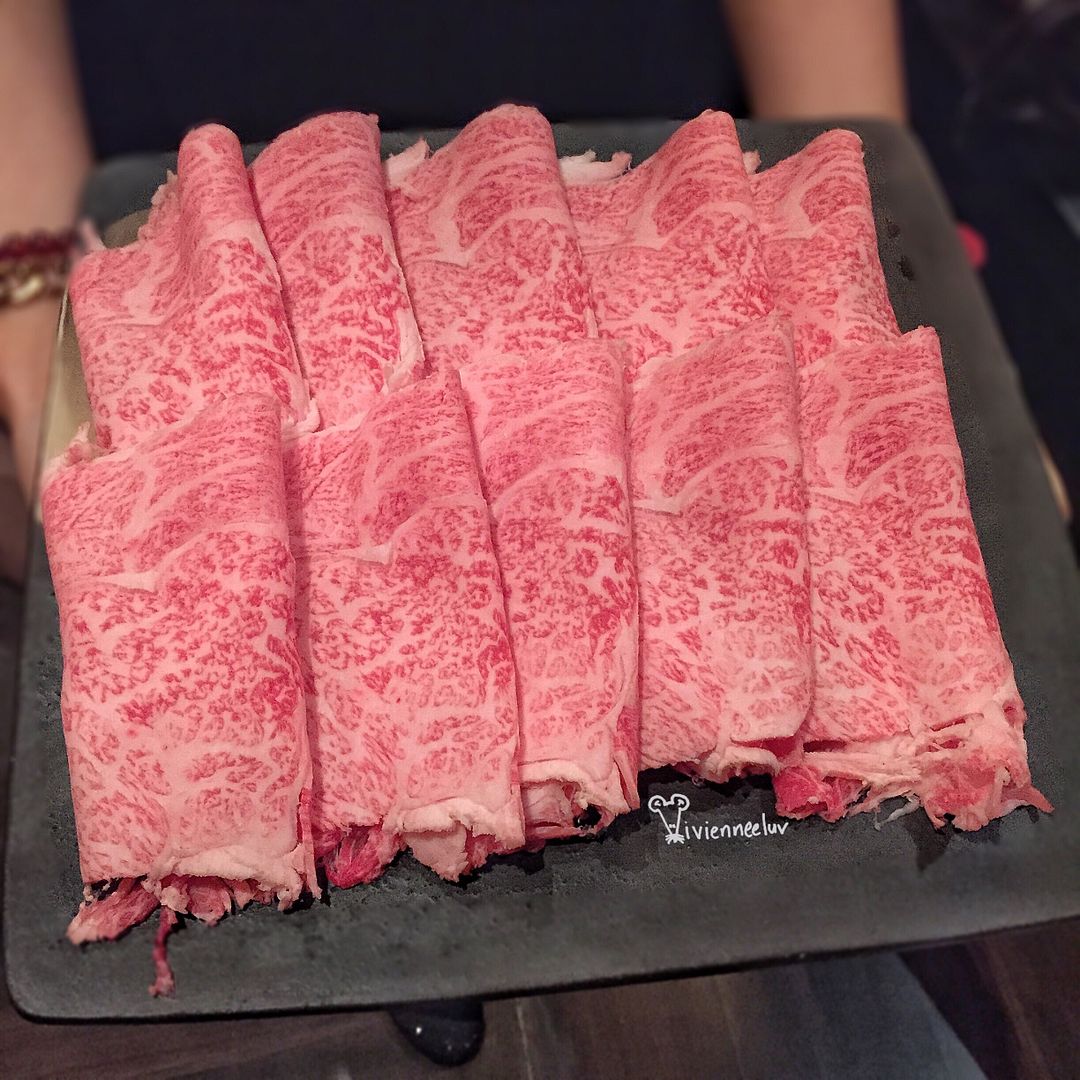 Special attention is given to its prime cut and marbling.
Oh and I did not mention, you don't have to do it yourself here, the wait staff will actually cook the ingredients for the hotpot for you at your table. Sit back, relax and enjoy the food, without having the worry that you may have overcook your fugu or beef.
Lastly a picture with Chef Koji Tsukamoto!
Thank you FUKU for having us, we have learnt a lot about fugu now!