Website:
http://www.catandthefiddle.com
Delivery:
S$9.90 per location for orders below S$120 (Singapore Mainland)
For Collection & Delivery information: http://www.catandthefiddle.com/delivery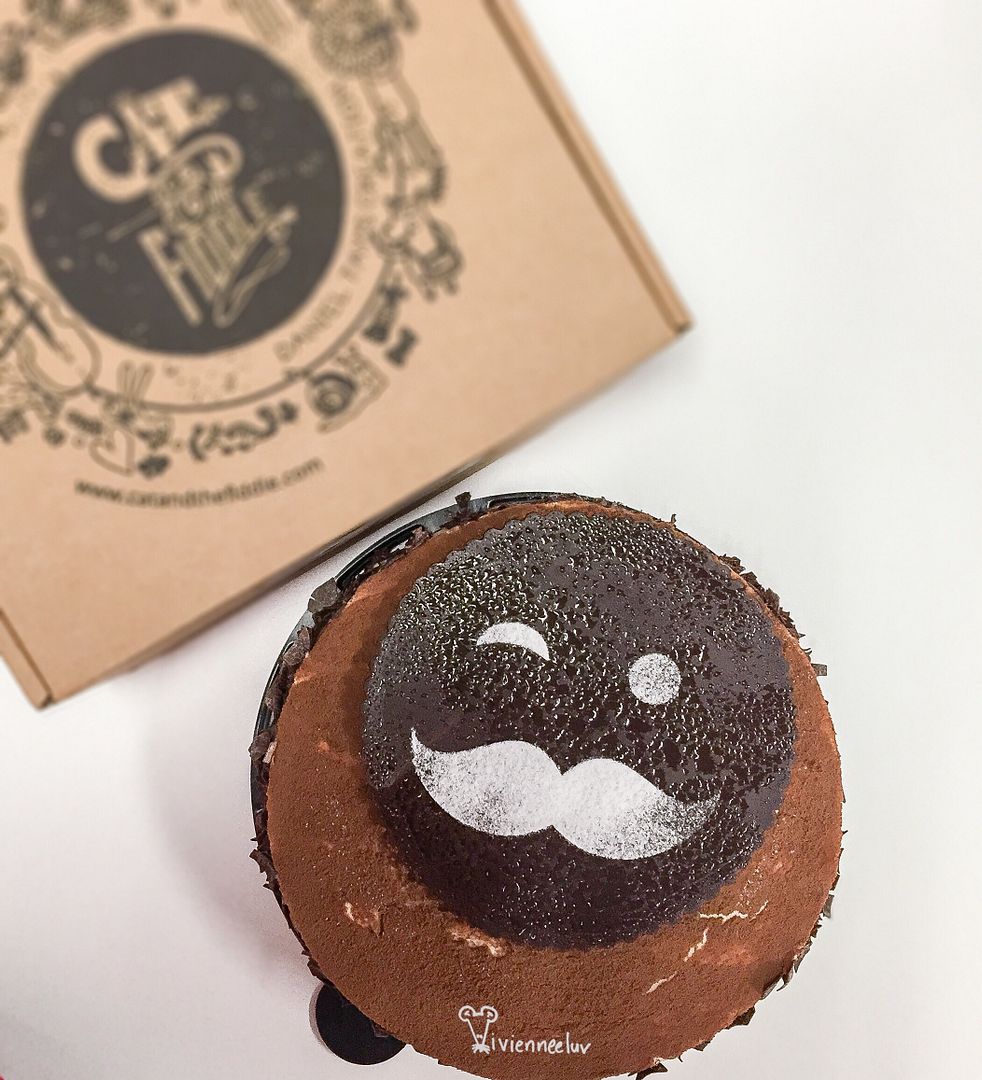 Received a cake from the good people of Cat and The Fiddle!
I was actually recommended
Fickle Feline S$38.90
by David but I thought a whole cake looks better, although I personally feel Fickle Feline is a pretty good choice that consists of 10 different flavoured slices of cheesecakes.
Silician Wild Cats S$33.90 (7 inch, 1.1kg)
You may be wondering why is my cake looking different from the rest of the cakes on their website.
Its actually topped with an additional thin piece of chocolate disc, stencil, mini sieve and icing sugar! This is specially for Father's Day, going at S$6 a set. I kept the stencil and mini sieve as they are of good quality, I can use them for baking next time!
As for the cake, I have to say, after eating a slice, my ears and throat are flushed, indeed ''pick me up'' as promised on its website.
Its main ingredients are Espresso, Brandy, Marsala wine, White rum, Ladyfingers, Mascarpone Cheese and Cream.
I wish there are more ladyfingers as the cream might get too over-cloying at the end. Nonetheless, I still helped myself to slice after slice which came up to about a quarter of the cake. :X I can't wait to find an occasion and order other cheesecakes! Especially Lychee Martini and Fickle Feline! They both looks tempting to me.
Lastly, I have to say I am a very last minute person, I ordered the day before and the cake got delivered the next day! I am impressed by the efficient service!
Thank you Cat & The Fiddle and David for the cake and arrangement!