| | |
| --- | --- |
| Address: | 5 Changi Business Park Central 1 #01-20 Changi City Point Singapore 486038 |
| Opening Hours: | 10.30am to 9.30pm Daily |
| Website: | www.beesket.com |
| Facebook: | https://www.facebook.com/beesket.sg |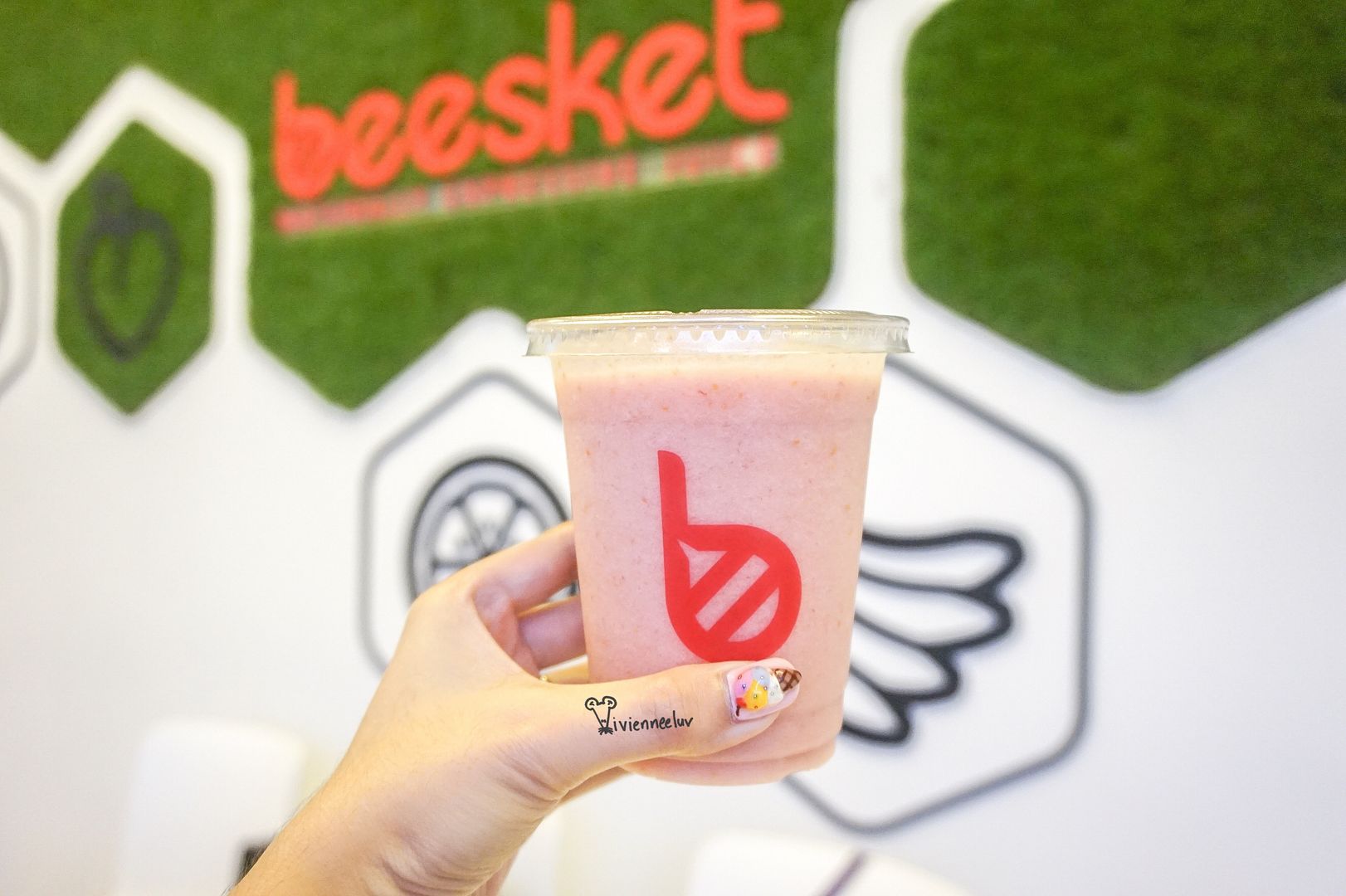 Hello! I am finally back! Pardon for the hiatus as I was so so so busy with my day job and had to stay back till late at night. :(
Anyway, last Saturday I was at Changi City Point for some juices! It leaves me craving for some now.
Beesket at Changi City Point opened its door on 9th April 2015, what makes it special as compared to other fruit juices stalls, is that you get to choose, mix and match your own fruits or vegetables in your drink!
The name Beesket is a portmanteau of 2 words, Bee and Basket. This reflects the creative and fun ordering process which customer experience at the counter when deciding on their juice.
Just like a garden filled with flowers, the Beesket counter is a myriad of brilliant colours in a honeycomb-like design and each hue represents one fruit or vegetable.
I was wondering what are these. These are actually RFID chips fruit capsules. Lets see how it works.
Grab a Beesket basket, choose from 39 different fresh fruits & vegetables (there are almost 5,000 combination of juices).
Grab 3 fruit capsules and placed them into the basket.
Bring the basket to the cashier once you are done, the cashier will then ask you to place it on the reader....
and it straight away reads your customised drinks and the staff will start preparing your drink. At the same time, a score card will be printed out reflecting the amount of fibre, calcium, iron, potassium and vitamins in your drink.
You can either bring the scorecard home (as there is a discount coupon behind my scorecard) or you can also choose to review your drink, write a short comment and pin it on the boards at the counter.
Just like what you see here, scorecards were pinned here, so you can also look through them before you start ordering. Or you can also see the best combination drinks recommended by Beesket.
My drink on the left, which consists of Raspberry, Yam & Melon.
Jeanette's on the right which consist of Avocado, Yam & Orange.
I thought I will end up with something weird, but it end up tasting really good!
Every Beesket drink is free of additives, sugar and powdered flavouring, instead it has a spoonful of Beesket Fruit Nectar - an all-natural fruit extract made from 8 different fruits.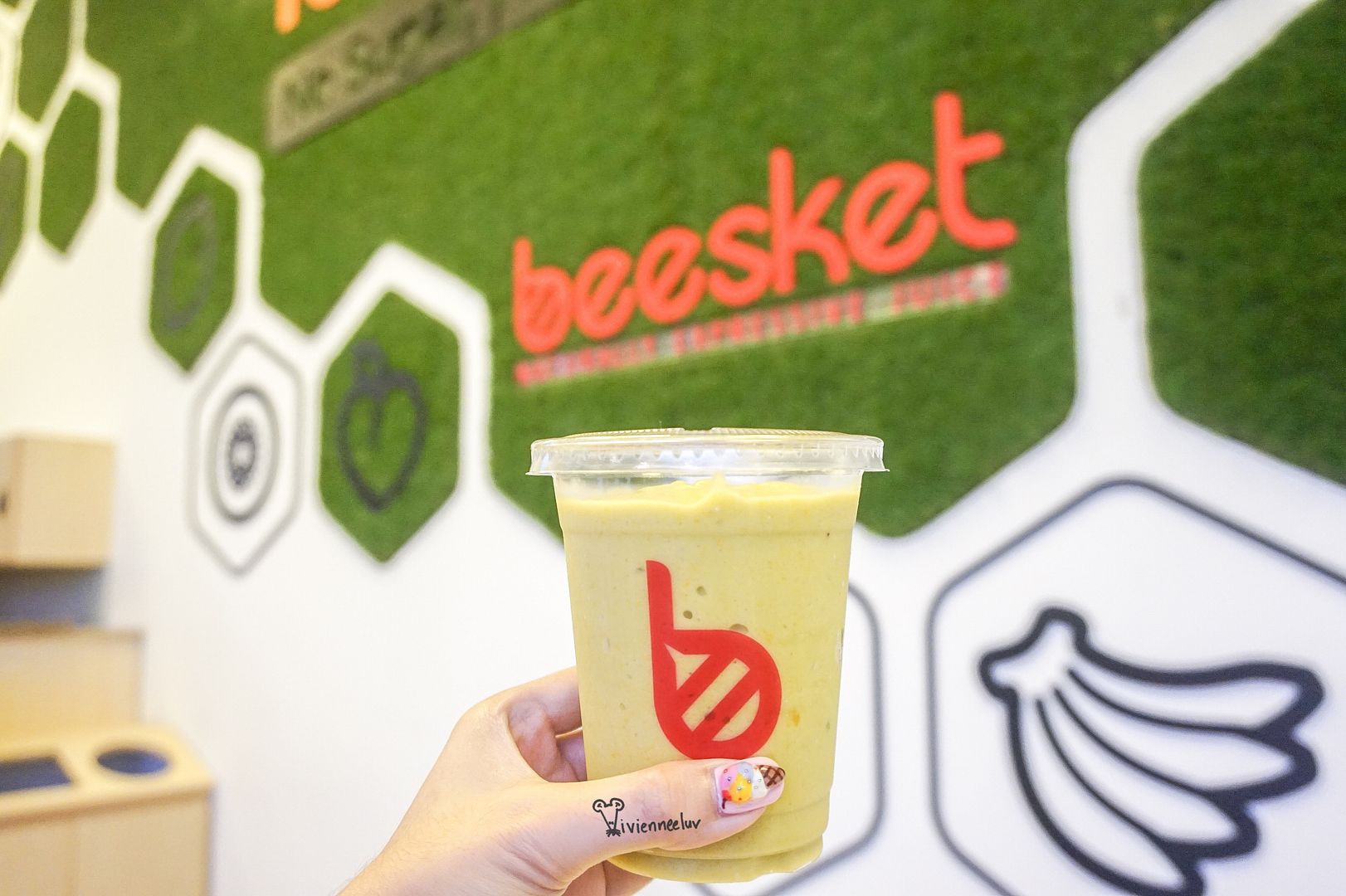 Beesket Original Juice S$5.90
Choose any 3 fruits or vegetables. There is kale, pomegranate, mulberry, broccoli, red cabbage, yam as well, and also avocado that most people goes for because its relatively more expensive as compared to other fruits.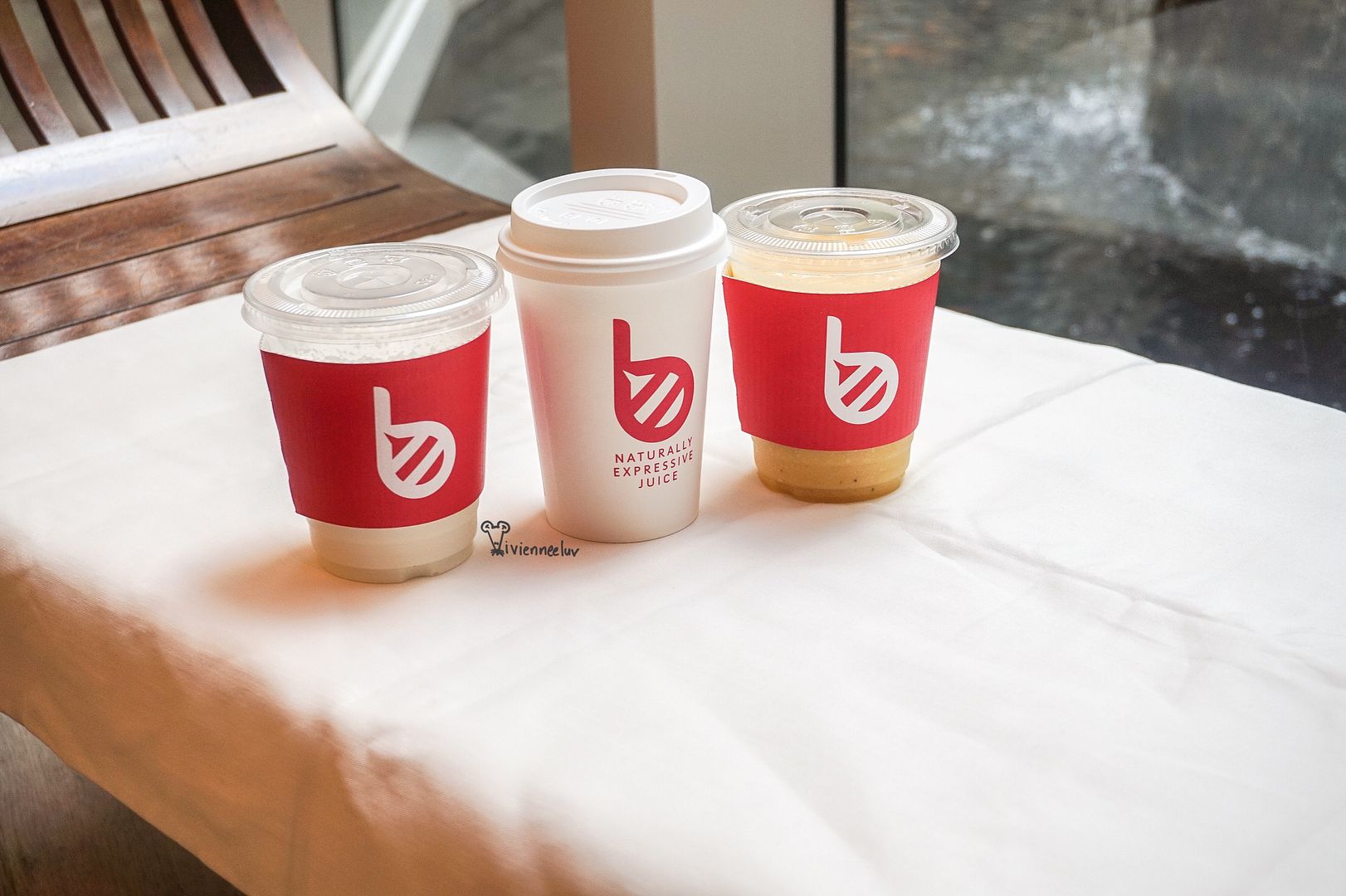 Apart from DIY juices, there are also pre-set menus which includes:
Natural Fruit Tea (hot): Pear Ginger Tea S$5.40, Green Grape Tea S$5.40, Grapefruit Tea S$5.90 and Honey Lemon Tea S$4.90.
The first hot fruit teas in Singapore! These hot teas is made by heating juices through a steamer very gently so as to preserve the natural nutrients and enzymes.
We tried the Pear Ginger Tea and Green Grape Tea, i love the Pear Ginger Tea especially these days when my stomach feels so bloated, I will make myself a cup of hot ginger tea to ease digestion.
100% Natural Blended Juice (cold): Pinebanana S$5.40, Berryberry S$5.90, Yam Honey S$6.40, Berryberryberry S$6.90 and Green Smoothie S$6.90.
We tried Pinebanana and Yam Honey. Anything banana will taste quite thick and the banana taste overpower the whole drink. Yam Honey on the other hand is white in colour, that looks and taste like milk.
100% Natural Cold Pressed Juice (room temperature): Pear & Ginger S$5.40, Kale & Green Grape S$6.40, Carrot & Apple S$5.40, Celery & Pineapple S$6.40.
We had Celery & Pineapple which was surprisingly good! The sweetness of the pineapple balance out the celery taste, overall its 1 of the best I had tried that day.
There is a stamp coupon whereby you can get a stamp for every drink ordered! Collect 10 stamps and get a free drink!
In July, Beesket will offer a loyalty card programme where customers can top up a store value card in denominations of S$10, S$20, S$50, S$100. For every S$50 and S$100 top up, and additional S$5 and S$10 credit will be added to the card respectively. Will be available in 2 colours, Pink of ladies and Grey for men!
Thank you Beesket for the kind invitation!