| | |
| --- | --- |
| Website: | http://www.delifrance.com.sg |
| CNY Festive Goodies: | http://www.delifrance.com.sg/deli-cater/lunar-new-year-special.html |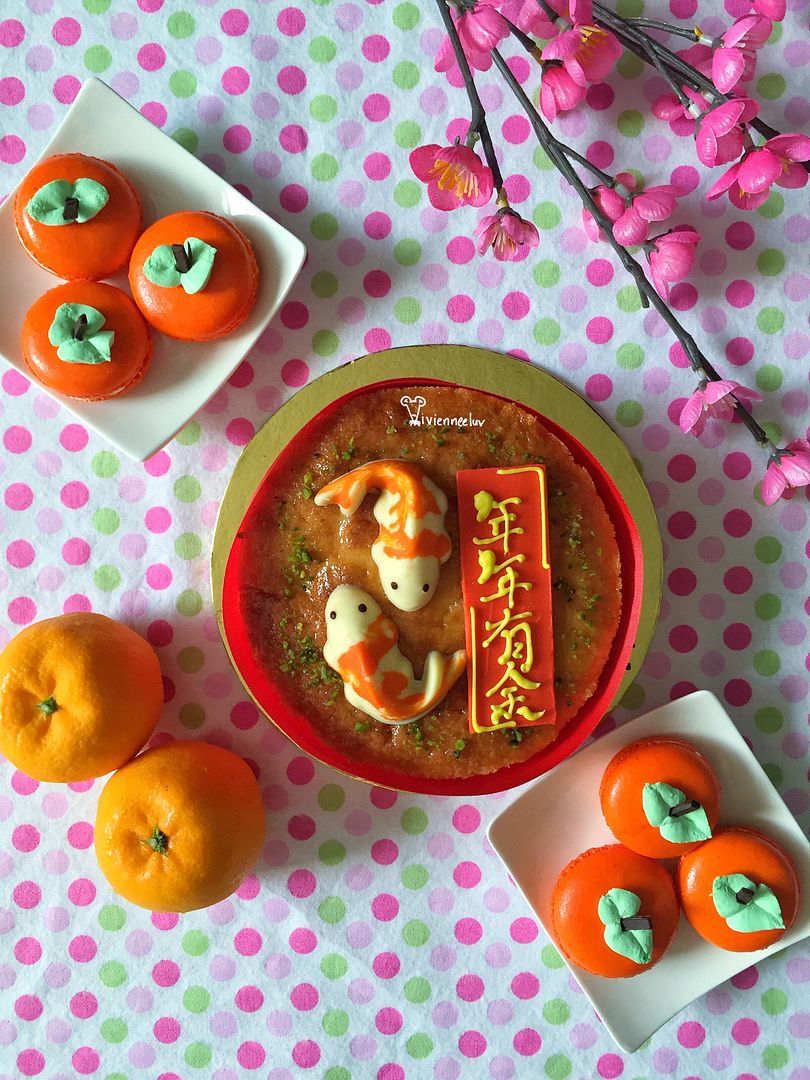 Delifrance celebrates CNY with 3 new festive offerings, which also are perfect gifts for relatives and friends. Delifrance delivered 2 of the 3 festive goodies to me.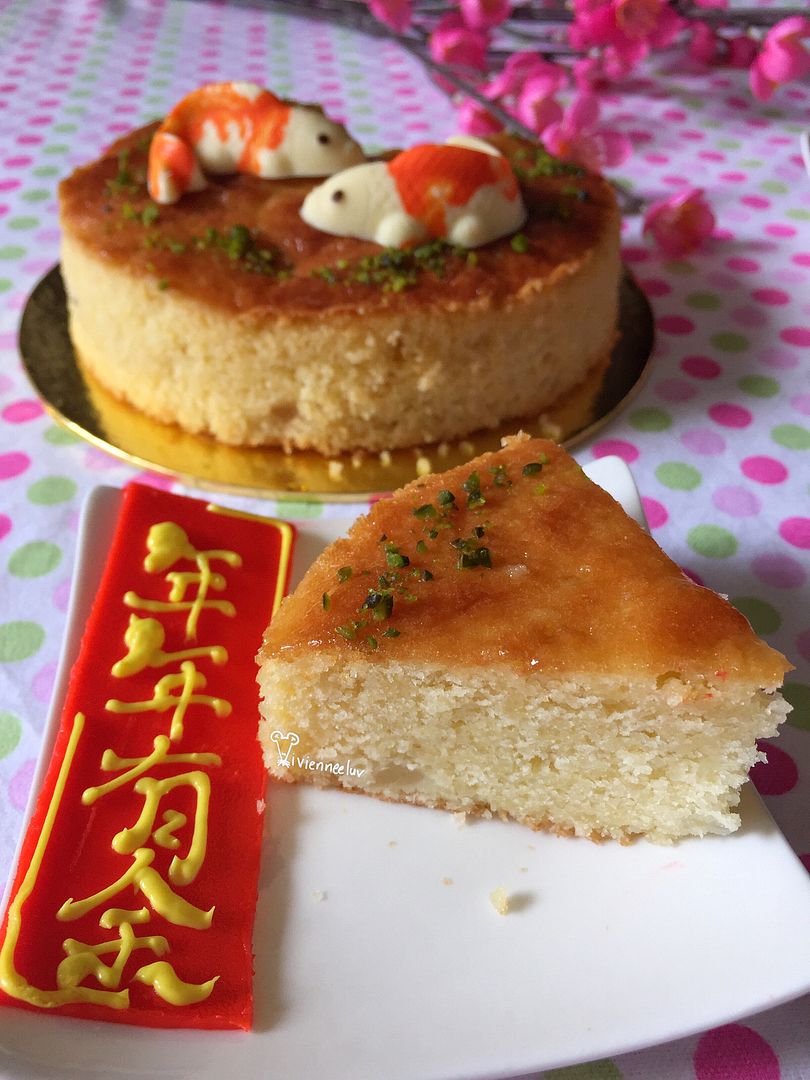 Sweet Reunion S$28 U.P. S$38
Its a yuzu pear cake, you can see and taste the little chunks of pear that are embedded in the soft, moist cake. The chocolate shaped in koi fish and the auspicious couplet is for good luck.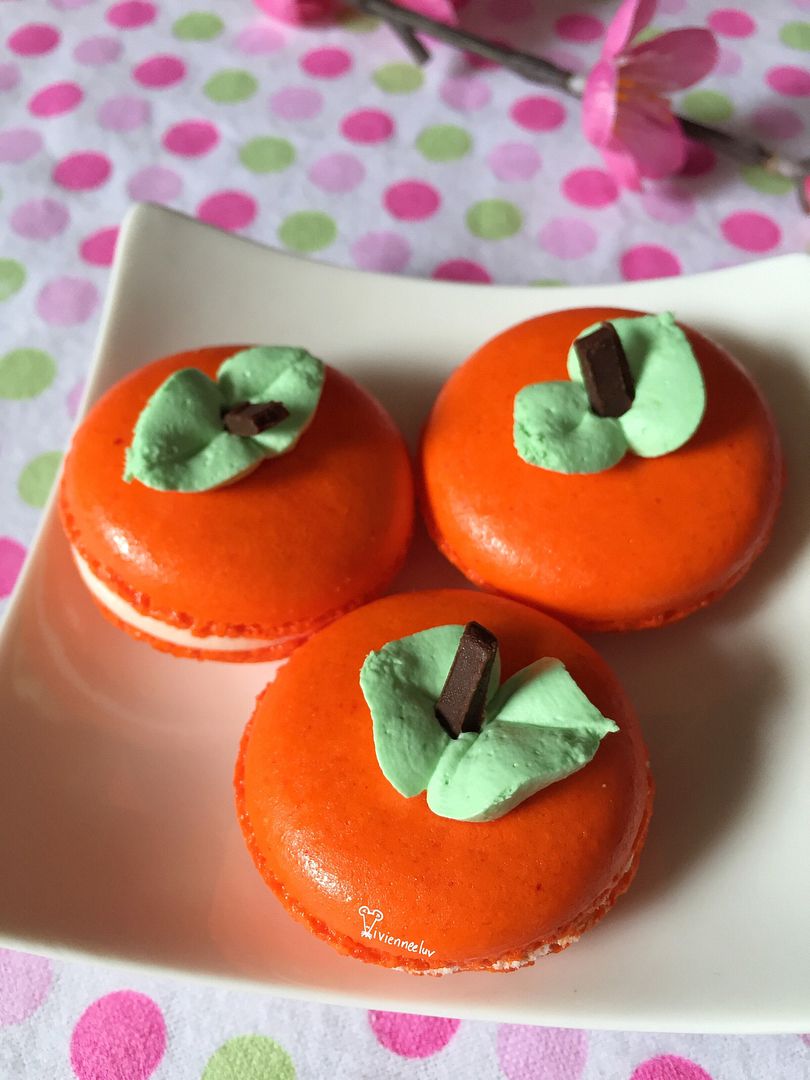 Blissful Prosperity S$18.80 (U.P. S$23.80)/a box of 8 macarons
Macarons infused with mandarin orange flavour, I personally feel that they should go easy on the colouring, as its too orangey, people are getting more health conscious these days. Nonetheless, love the creativity here.
There is also Joyful Blessing S$25.80 (U.P. S$30.80)/a box of 8 pieces cupcakes that comes in 2 flavours: Chocolate and Mandarin Orange, both decorated with ingots and firecrackers elements.
Thank you Delifrance, for the love!