| | |
| --- | --- |
| Address: | 100 Tras Street #03-15 100am Mall Singapore 079027 |
| Operating Hours: | 11.30am to 3pm, 5.30pm to 10pm Monday to Friday |
| | 11.30am to 10pm Saturday, Sunday and PH |
| Contact: | +65 66046861 |
New menu from 14th November 2016!
My favourite concept out of all Ramen Keisuke's concepts that I have tried. Came here on Tuesday evening to try some of the items in their new menu with Unnie. So glad to be going out and enjoying some comfort food after staying home for a few days as I was down with severe cold.
Tori King Tsuke Men Special S$17.90 (all toppings)
Its actually a dipping noodle, I am so in love with dipping noodles, that explains my love for cha soba. The dipping sauce is warm and so comforting, apart from the fact that it tasted slightly on the saltish side and a little ''powdery'', which triggers the bad cough in me that day.
If the ingredients are too much for you, you can opt for the normal one which has only a chicken drumstick for S$12.90. Or if you are too hungry, add noodles for S$2!
Tori King Ramen Special S$16 (all toppings)
Unnie had this instead which is a clear soup version, there is also a ultra rich one in the menu which we didn't try.
Apart from these 2 new items which I spotted on the menu, there is also a dry spicy ramen! The rest are (if my memory did not fail me) the usuals that they had retained from the old menu, Green (wasabi), Black (Garlic).
What I really love about Ramen Keisuke is the generous free-flow beansprouts and hardboiled eggs that are placed on the table for patrons to enjoy. I usually have at least 2 hardboiled eggs at one go while waiting for my ramen.
The last time I dined here was last December when the gang celebrated my birthday for me, and I also remember the first time I dined here was October 2013 (thats what I like about the updated Instagram which shows the date of a pic posted). For these 3 years, the standard has not drop a single bit, the soup is tasty, the chicken drumstick is still so tender that you can tear the meat off the bone using chopsticks.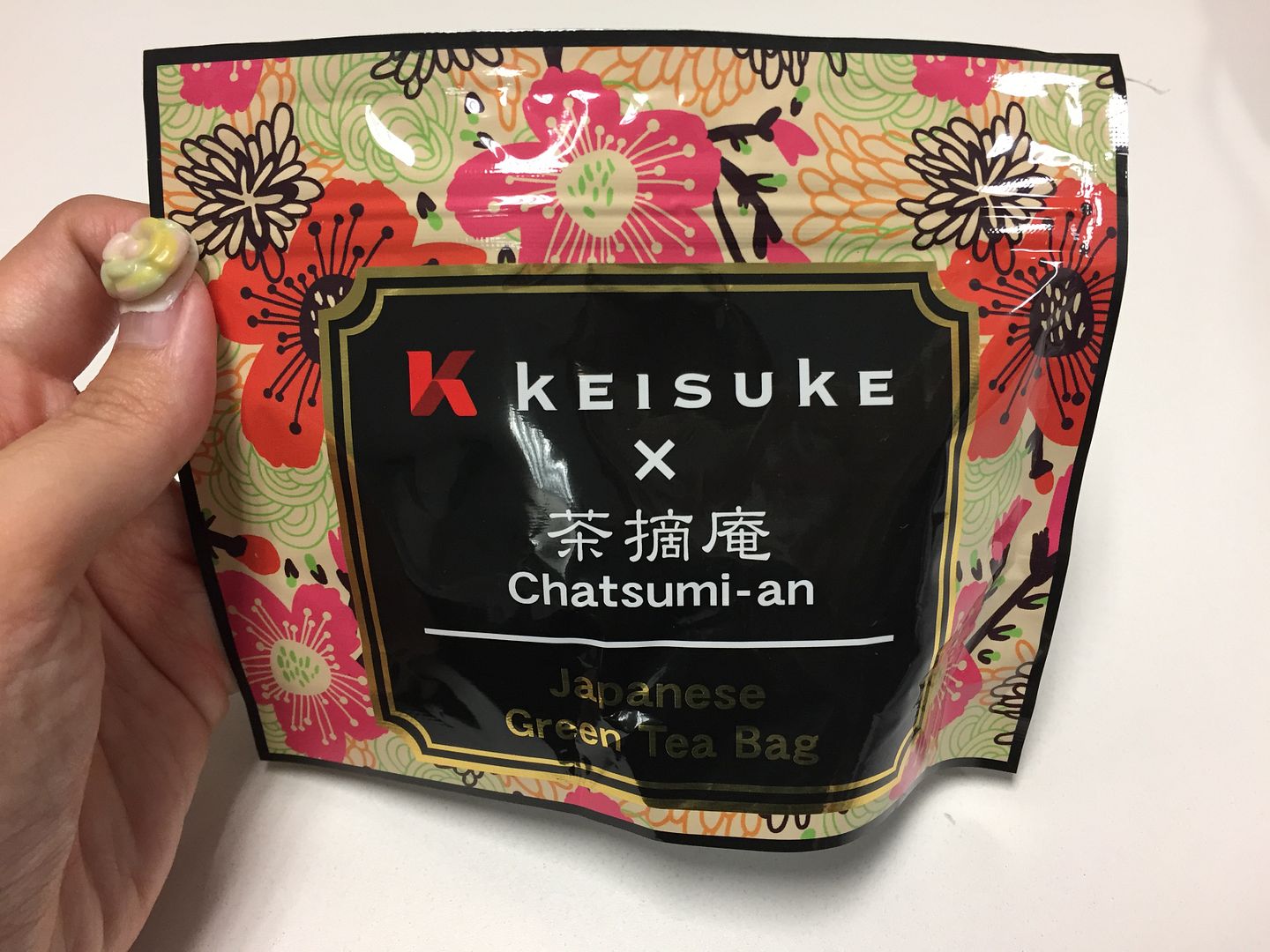 A little gift from Ramen Keisuke. Thank you for having us!