Founded in 1989 by Paolo and Judie Scarpa, Da Paolo Group started with a humble Trattoria, one of a handful authentic Italian dining establishments in Singapore at the time.
Over the last two decades, Da Paolo Group has been steadily expanding and its stable now consists of four concepts. This includes BistroBar, PizzaBar, Gastronomia and Da Paolo Catering. This versatile mix of brands presents customers with a good selection of dining options to suit every budget, taste and occasion. Devoted to quality, authenticity and giving customers the very best across the group, Da Paolo takes pride in being placed among the best food and beverage establishments and one of the most successful homegrown businesses in Singapore.
Today, the group is run by the second generation – Francesca & Andrea Scarpa, and Guillaume Pichoir.
Honoured to be invited to the media Tasting of Da Paolo's new catering arm - Da Paolo Catering.
Da Paolo Catering
aims to impress customers with its thoughtfully-crafted menus offering honest good food brimming with robust flavours. Committed to ensuring a high level of food quality and safety, the group recently underwent a series of stringent tests to receive the internationally-recognised HACCP certification and is proud to be one of the caterers in Singapore to prepare its dishes in a HACCP compliant kitchens.
Shares Mr Guillaume Pichoir, CEO of Da Paolo Group, "Over the last two decades, Da Paolo Group has grown steadily to encompass more concepts. Catering is a natural extension of the business. We possess the capability and experience to deliver excellent food and service to customers who are looking for quality, consistency and safety synonymous with the Da Paolo brand."
Did I mention also the Da Paolo at Rochester is beautiful!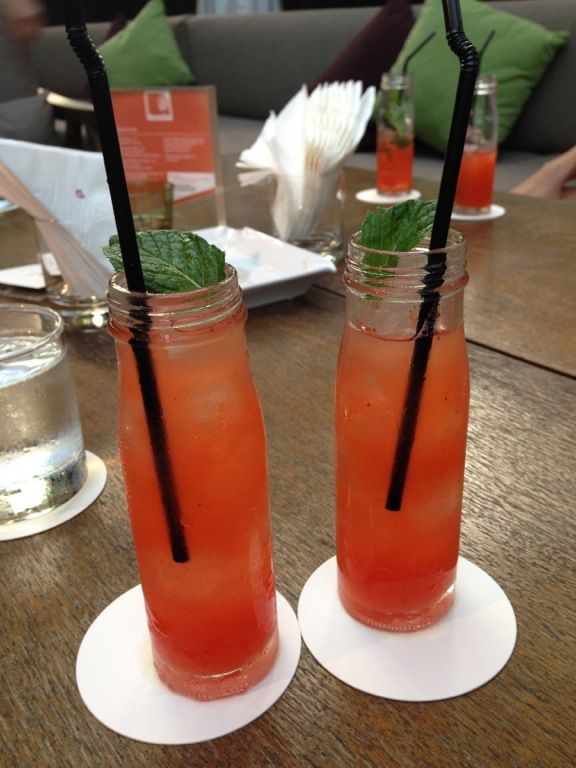 Seated on the comfortable sofa while waiting for the rest of the guests to arrive, and sipping our Strawberry Ginger Beer! Refreshingly good!
From lavish birthday soirées and corporate events to intimate private parties and weddings, Da Paolo Catering has options suitable for each and every bespoke occasion and budget – from canapés, buffet and high tea menus which showcase Da Paolo favourites, to tantalising new creations and customised menus by Group Executive Chef Andrea Scarpa and his team.
Desserts always appeal to me, so I have to show you these first.
Guests who are familiar with Da Paolo Gastronomia's divine and much celebrated desserts will relish petite portions of Rich Chocolate Cake, Nutella Cake, Strawberry Tiger Skin Roll, Baked Lemon Tart, Valrhona Chocolate Slice and Banana Toffee Tart. Other crowd-pleasers include unique Mini Meringues in Lemon, Coffee, Cookies and Milk, and Chocolate flavours, as well as irresistible Carrot and Cream, Blueberry, Cookies and Milk and Baked Cheesecakes that are perfect for the sweet-toothed. Guests may also opt for Da Paolo's signature crodos; a croissant and donut hybrid pastry, which can be customised to their requirements!
Here comes the main course, i was simply blown away. Everytime I attended a birthday party, it would all be chinese food, like fried rice, kai lan, fish fillet, lemon chicken, mushroom broccoli, yam paste, mango pudding, and more. All these became too mainstream. Its not special anymore, its boring for guests too.
So this is a very good chance for you to try out Da Paolo Catering and wow your guests! Maybe I could consider this for my wedding luncheon too! If I want to avoid having wedding dinners.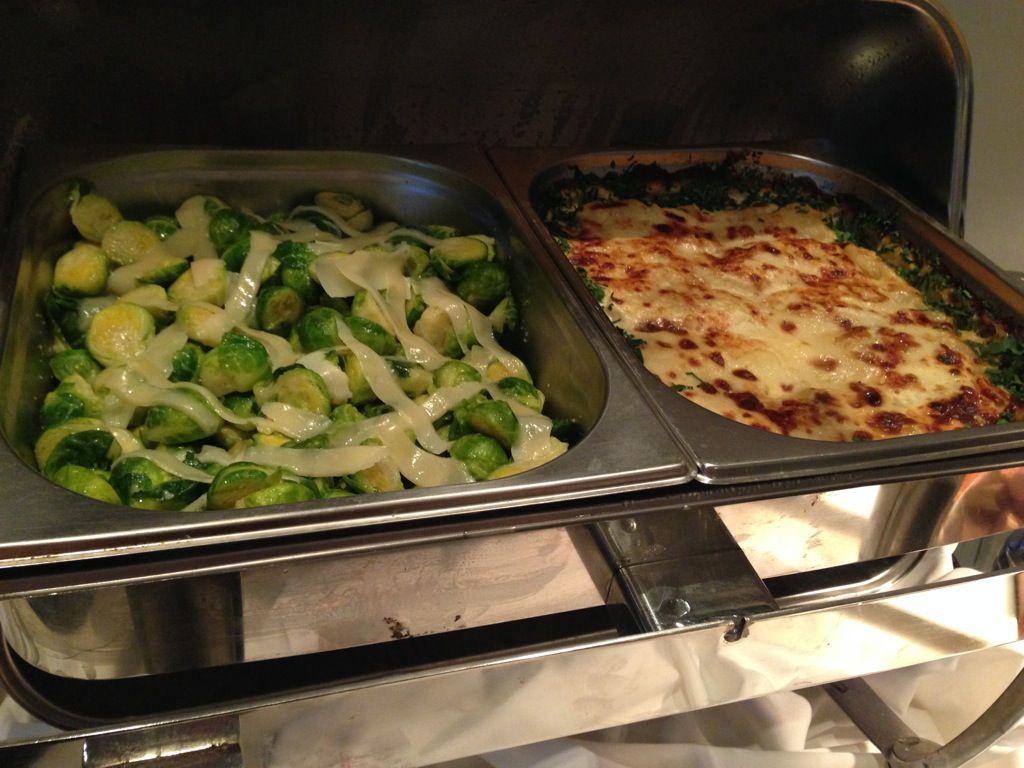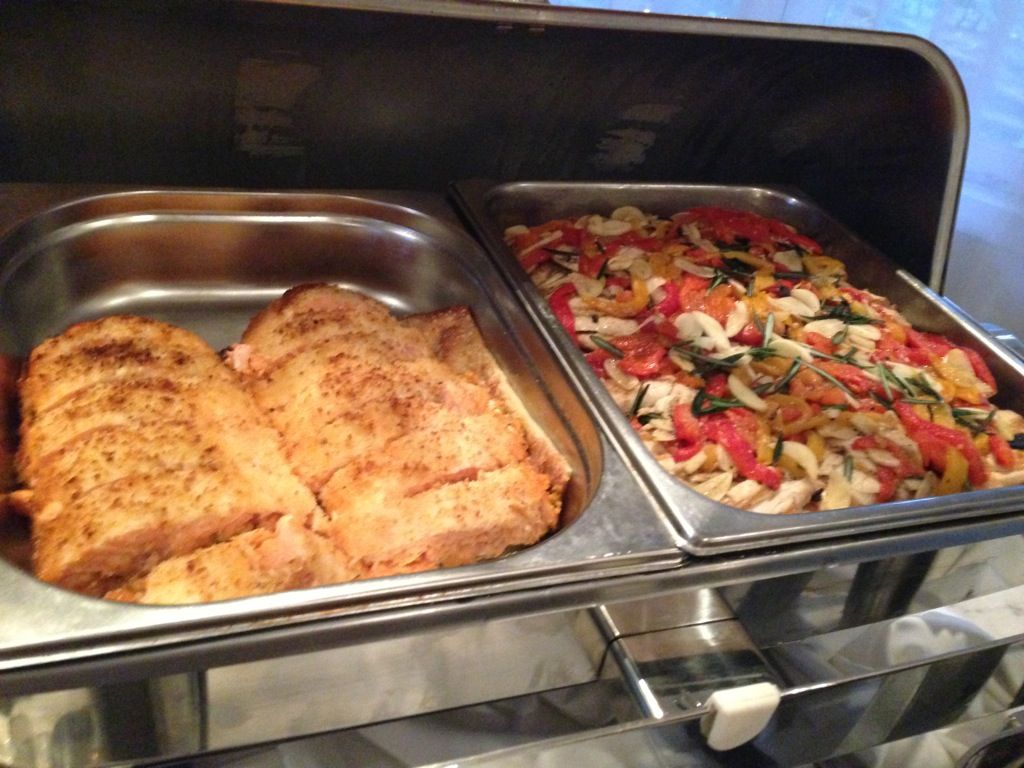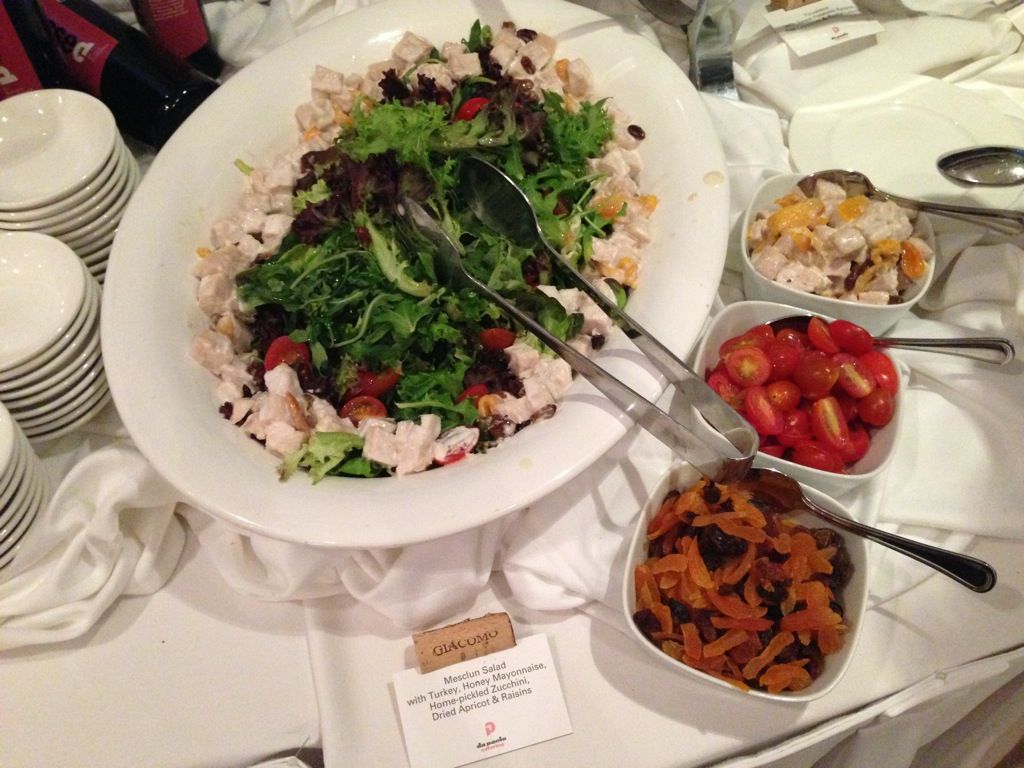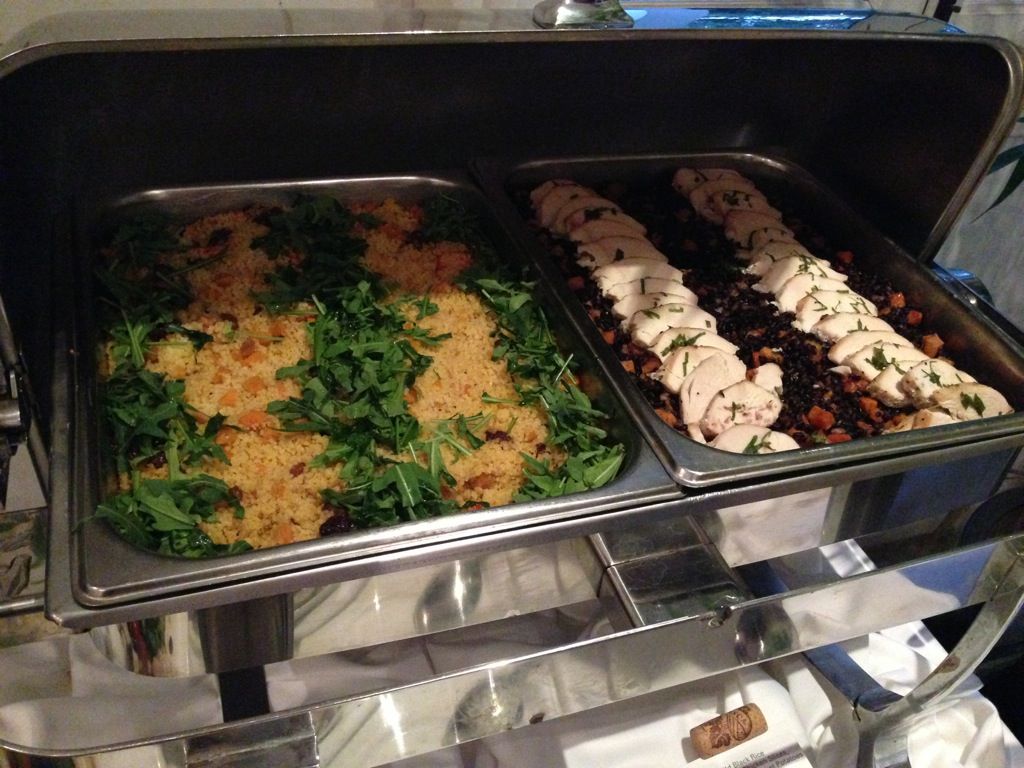 For main courses, customers can choose from Homemade Italian Meatballs made from premium grade lean beef which pair impeccably with a classic tomato sauce, Baked Italian Pork Sausages accompanied with caramelised onions, Tumeric Flavoured Italian Rice with salmon and mushrooms, Black Pepper Ribeye Roast served with a robust veal jus and more.
Mouth-watering side dishes include Brussel Sprouts with truffle-infused olive oil and parmesan, Roasted Potatoes in parmesan cream and Spicy Broccoli with bacon bits and onions. A tempting array of sweet treats is also available.
Prices begin at $62++ per person for a choice of starter or soup, pasta, two choices each of mains and sides and a choice of dessert.
*Note: Prices do not include catering and delivery charges. Catering charges are dependent on guest requirements and nature of event.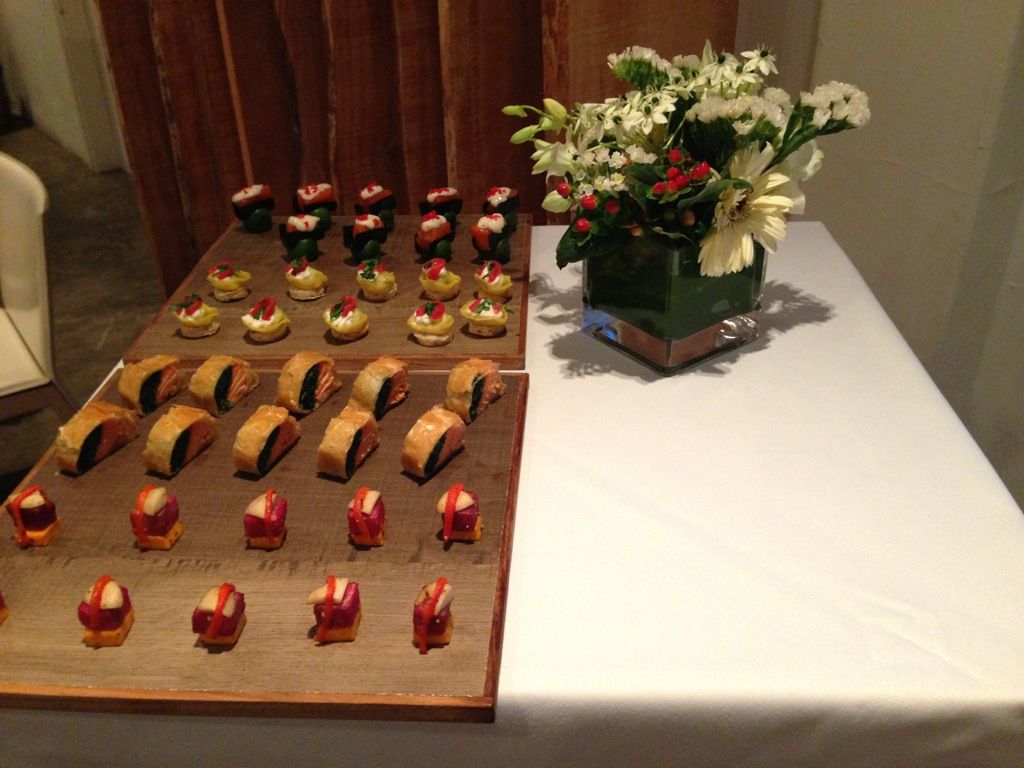 CANAPÉS FOR HIGH TEA
Savour an extensive selection of scrumptious savoury and sweet canapés prepared from scratch with premium ingredients and produce that showcase Da Paolo Catering's versatility and creativity.
Impress guests with the all-new pasta shell canapés which are ingeniously handmade with different flavours of homemade pasta sheets such as spinach, squid ink, sundried tomato and beetroot. Each bite-sized pasta shell is baked and filled with different delicious fillings. The

Home cured salmon, horse radish cream, lime, squid ink pasta taco

is a must-try!
Other moreish picks include Spinach ricotta tortellini, truffle ricotta with roasted garlic and tomatoes on herbed crouton, Home-cured salmon, mixed vegetables in horseradish cream on parmesan biscuit; Gorgonzola cream and dried mango on buttered crouton, as well as a novel range of hearty savoury muffins such as Sundried Tomato Parmesan and Bacon Parmesan.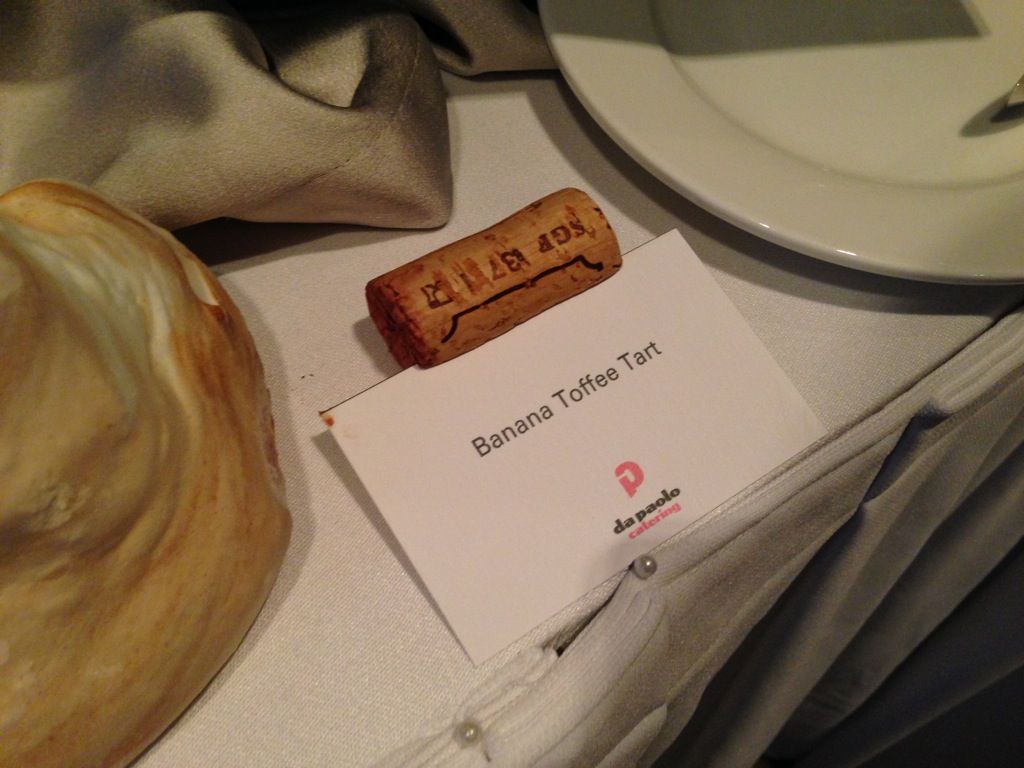 Love how they present the food and the tags is supported with the wine cork. Special. :)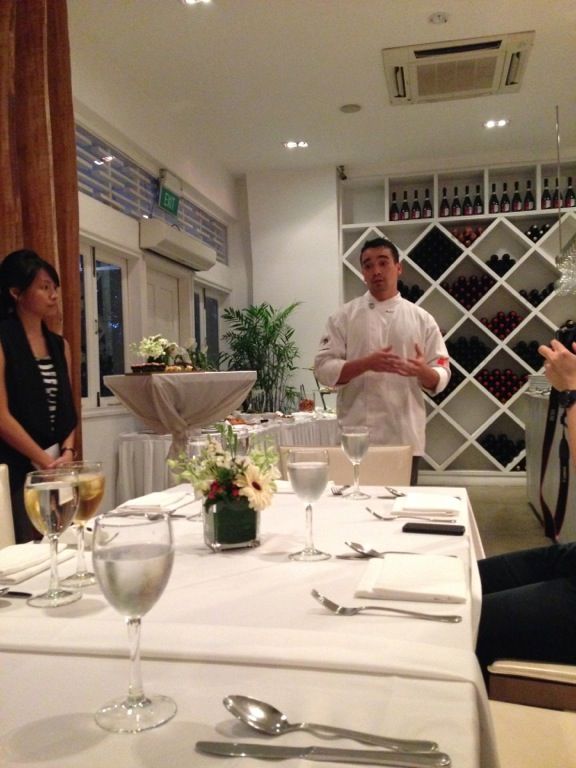 Chef Andrea
My tasting portion. Squid Ink Pasta is really good!!
Second serving.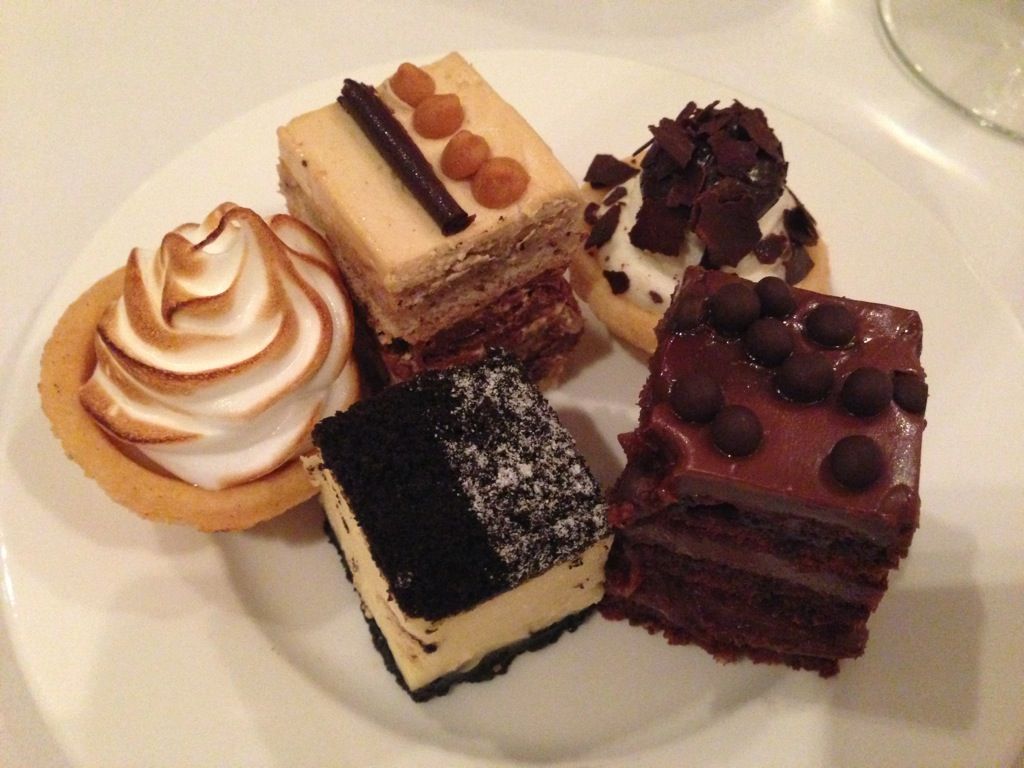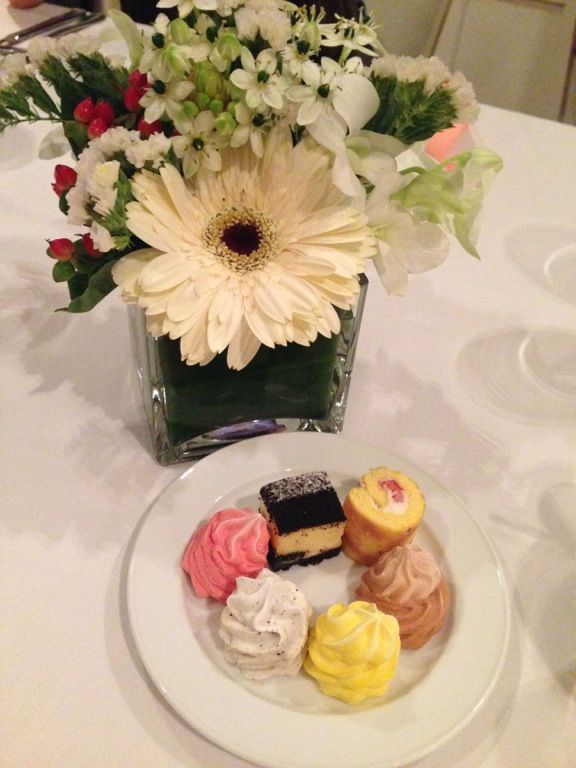 Desserts!
Ending the post with Chef Andrea & myself!
Price
From S$28 per person for a choice of 6 canapés (Prices
catering charges / delivery charges
)
Minimum pax to cater
30 with at least four working days of advance order
Management
Da Paolo Group
Certification
HACCP
(Hazard Analysis and Critical Control Points)
Thank you Da Paolo for the awesome night with good food!