Ok, the previous post I mentioned I am going for Thai Food, it actually failed because it was raining heavily.
Wells, nonetheless I enjoyed myself very much with Plan B and my awesome friends.
Anyway, introducing another cafe. What attracted me there is the SWEET POTATO LATTE!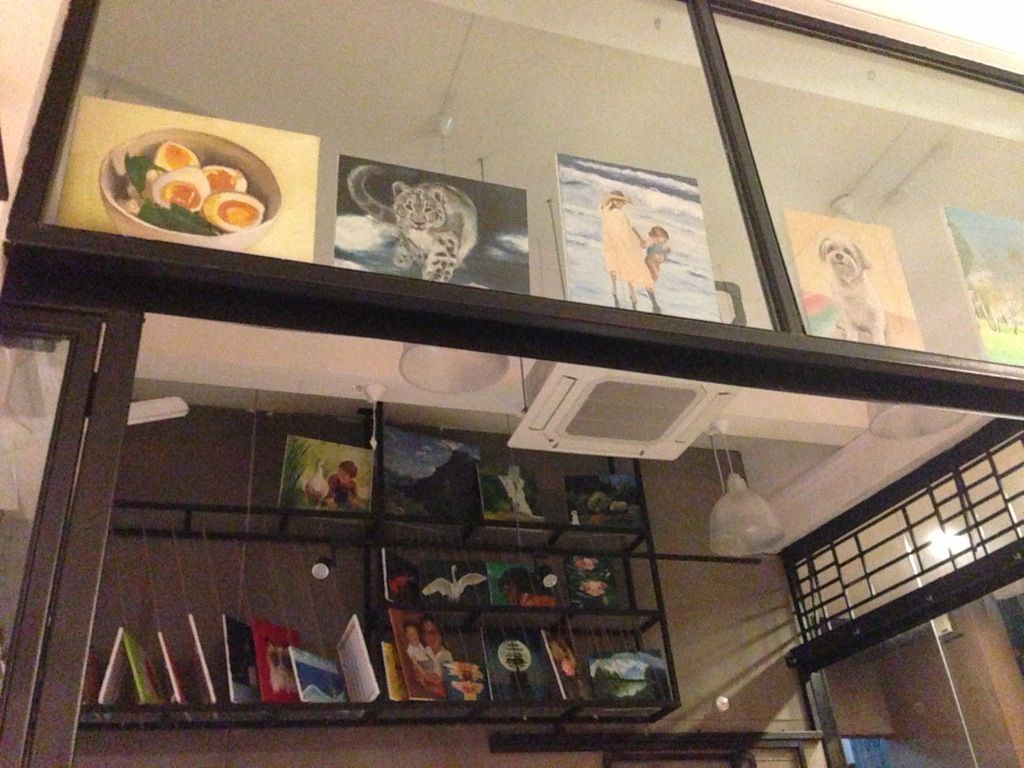 Love the art pieces there.Look at the ramen picture. The eggs looks drool-worthy.
Earl Grey Cheesecake S$7
Sweet Potato Latte S$4.80
Little chunks of sweet potatoes at the bottom.